Build a Better Future with Valentus.
In Latin, the word "Valentus" means "prevail," defined as proving to be superior in strength, power, and influence.
There couldn't be a more fitting name for a company and products that strive to help you succeed in reaching your health and financial goals.
The Company
Our story
Since day one, our focus, passion, and commitment have been to create a company, a product line, and an opportunity built on a foundation of integrity. VALENTUS can help you PREVAIL in ALL of your goals, from creating significant income levels to building strong networks, and healthy, long-lasting relationships. You'll make new friends, participate in activities you never dreamed of, and have the time to do the things you love to do with the people you love.
ONE Vision. ONE Mission.
Leading by Example.
VALENTUS is focused on its mission to help people PREVAIL in ALL aspects of their life! From a line of breakthrough products to the highest-level manufacturing processes to a compensation plan that is unparalleled in the network marketing industry. All this is backed by a corporate team delivering an unmatched level of leadership and integrity.
Leadership
FOUNDER AND CEO
Dave Jordan
One of the true characteristics of leadership is leading by example. It is not just about telling your team what to do or how to do it, but actually getting in the trenches and making it happen. And nobody does that with more passion, more commitment, or more enthusiasm than our Founder and CEO, Dave Jordan.
Growing up in a family of 14 kids, Dave is no stranger to hard work. That work ethic has translated into his incredible success in the awesome network marketing industry. Having started with no experience, no team, and no following, Dave's hard work, infectious enthusiasm, and genuine commitment to helping others have made him one of the most successful networkers and sought-after leaders in the industry.
Today, Dave Jordan is leading the way to make Valentus the premier company in the industry.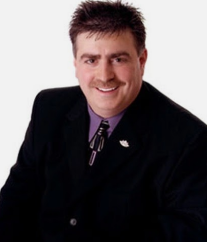 Valentus can help you prevail in all of your financial goals.
Compensation plan
Unparalleled Rewards
Drawing on the expertise of the industry's top compensation plan experts, Valentus offers a dynamic and rewarding compensation plan rarely seen in the direct marketing industry. In addition to the retail sales compensation structure, Valentus has added SEVEN POWER BONUSES giving you more opportunities to earn.

1. Retail Profits and Commissions 25–40% on wholesale to retail depending on pack size purchased.
• If the sale is from sharing your website link, and they pay the full retail price, you make a 25% commission
• If the sale is from hand-to-hand sales you can make a 25–40% profit.
2. Fast Start Bonus Up to $100 (USD)
3. Legacy Coded Bonus $100 (USD) Unblocked to Unlimited Levels
4. Dual Team Commissions Up to $100,000 (USD) Per Week
5. Dual Team Matching Bonus Seven Levels Starting at 20%
6. 1% Global Volume Shared Enrollment Pool
7. Vehicle Bonus $400 to $3,000 (USD) Monthly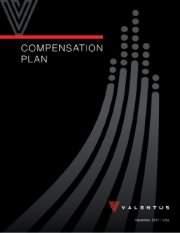 View Full
Compensation Plan